Offer your clients industry-leading cybersecurity services and solutions
Information Security is not a problem you solve.
It is a reality you manage and a risk you mitigate. Doing it successfully requires a vigilant, evolving effort by focused professionals.
At Cybriant, we are those professionals.
Our services are designed to meld with the mission, needs, resources, and budgets of the clients we serve. We can design, implement, and operate your entire cyber risk management program, or we can augment and reinforce your program where needed.
These consulting services provide a framework for architecting, constructing, and maintaining a secure business with policy and performance alignment.
These managed services enable our clients to share or transfer key functions and roles within their security operations into the qualified hands of our experienced security experts.
These professional services enable the proper preparation and execution of practices which ensure the continuity of businesses services, and the protection of brand reputation.
Certified Specialists
Cybriant's team of certified specialists are worldwide leaders in the industry
24/7 Protection
Cybriant offers a wide variety of managed security services around the clock and around the world.
100% Responsive
The Cybriant team is readily available to answer all your questions, anytime.
Easy to Customize
Cybriant offers flexible solutions adapted to the clients needs, resources, and budget.
Our Partners
Cybriant partners with leading innovators of information security technologies.
Client Satisfaction
With the highest customer services ratings in the industry, Cybriant offers guaranteed satisfaction.
Managed security that is affordable and easy to implement? You've got to see it to believe it.
Our team is here to guide you through the labyrinth of cybersecurity defense.
Cybersecurity Services
Cybriant specializes in cybersecurity and assists companies in making informed business decisions and sustaining operational effectiveness in the design, implementation, and operation of their cyber risk management programs.  Above all, we deliver a comprehensive and customizable set of strategic and adaptive cybersecurity services. These services address the entire information security landscape.
These services include assessment and planning, testing and hunting, SIEM management and security monitoring, perimeter and endpoint protection, and secure cloud networking.  We make enterprise-grade cybersecurity services accessible to the Mid-Market and beyond.
Two-thirds IT managers struggle with SIEM
As you know, security information and event management (SIEM) systems collect data from enterprise networks, applications, and logs from operating systems, databases, and other sources. Read more about why you need SIEM.
Dealing with critical incidents should be a top IT priority. Your organization should have a plan in place to resolve those issues once they've been detected. If you and your IT team are overwhelmed with the volume of events – you are not alone! How many incidents are normal? According to a recent report: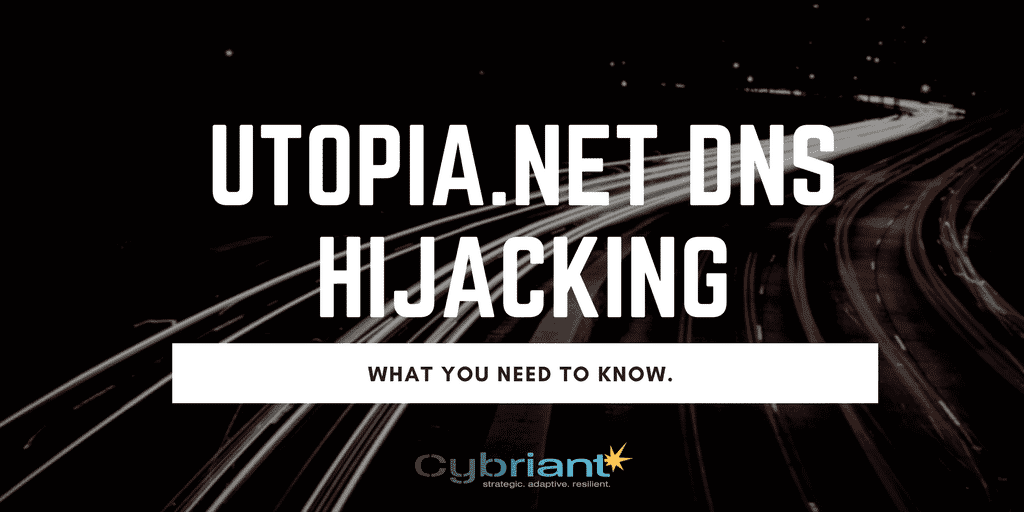 Utopia DNS Hijacking
If your computer has been performing much slower than usual or think you have a bad modem, you may have been hacked. According to Comcast, utopia.net is part of a DNS hijacking attack. You should check all of your systems for malware, and then make sure your devices are getting their DNS servers set automatically from Comcast or manually.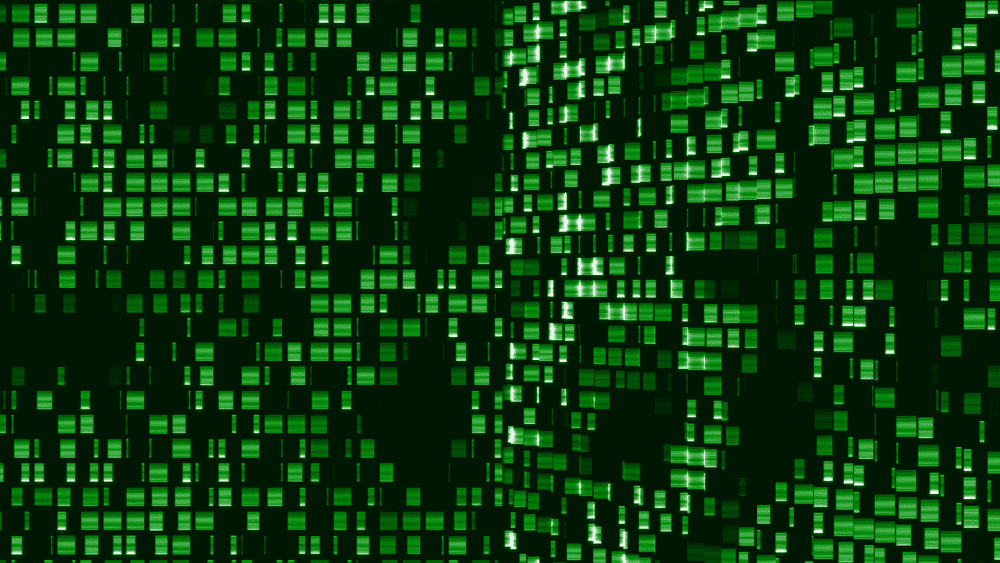 Feds kick out Kaspersky – here's why you should too.
As you may have heard, the Federal Government is requiring the removal of all Kaspersky software. Federal departments and agencies are required to identify any use or presence of Kaspersky products on their information systems and discontinue present and future use of the products by November 13 and remove the products by December 13. https://www.dhs.gov/news/2017/09/13/dhs-statement-issuance-binding-operational-directive-17-01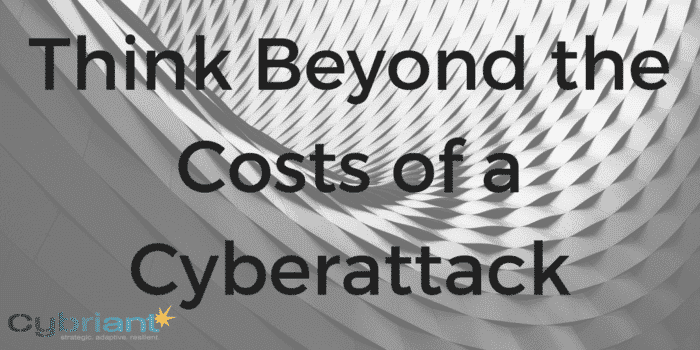 Think Beyond the Costs of a Cyberattack
The costs of a security breach extend well beyond the immediate liabilities and remediation expenses:
29 percent of businesses that are breached lose revenue
23 percent of businesses lose new opportunities
22 percent of businesses lose existing customers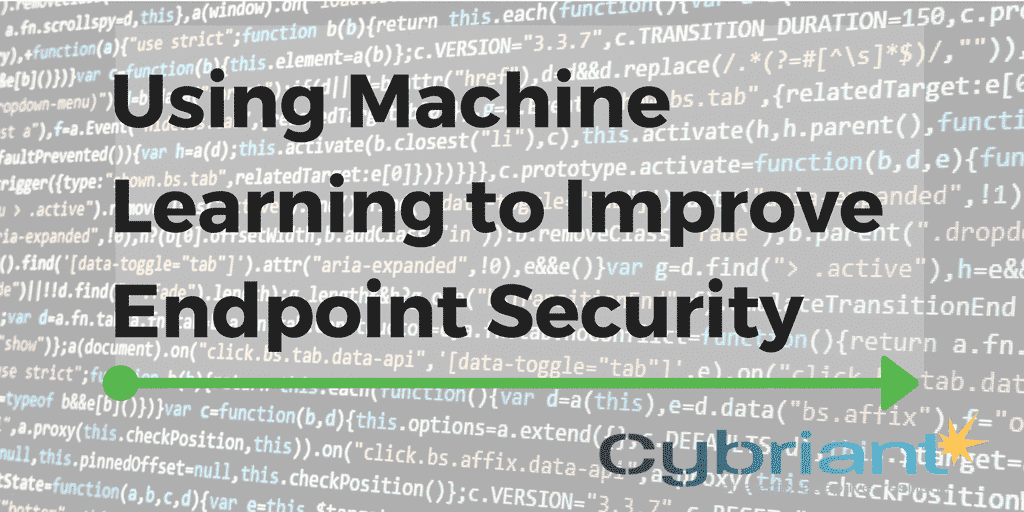 (Video) Using Machine Learning to Improve Endpoint Security
The threat landscape is as dangerous as ever. The following video from ESG provides insight into specifics into what types of attacks companies have experienced, those that are the most concerning moving forward, and the role machine learning plays in improving security posture.
The #1 Threat to Your Users
According to a recent study, Google researchers identified 788,000 potential victims of off-the-shelf keyloggers; 12.4 million potential victims of phishing kits; and 1.9 billion usernames and passwords exposed via data breaches and traded on black market forums. Using this dataset, they explored to what degree the stolen passwords—which originate from thousands of online services—enable an attacker to obtain a victim's valid email credentials—and thus complete control of their online identity due to transitive trust.
In The News: Cybriant's PREtect Combines People, Processes And Technologies To Deliver An Effective Cyber-Security Program
Cybriant provides cyber risk management and cybersecurity services to companies of any size. They have recently released a new PREtect product suite, an integrated stack of managed security services designed to reduce exposure to the most common and voluminous cyber threats. The PREtect service provides a comprehensive solution incorporating people, processes, and technologies to deliver a solid foundation for an effective cyber risk management program in an affordable manner.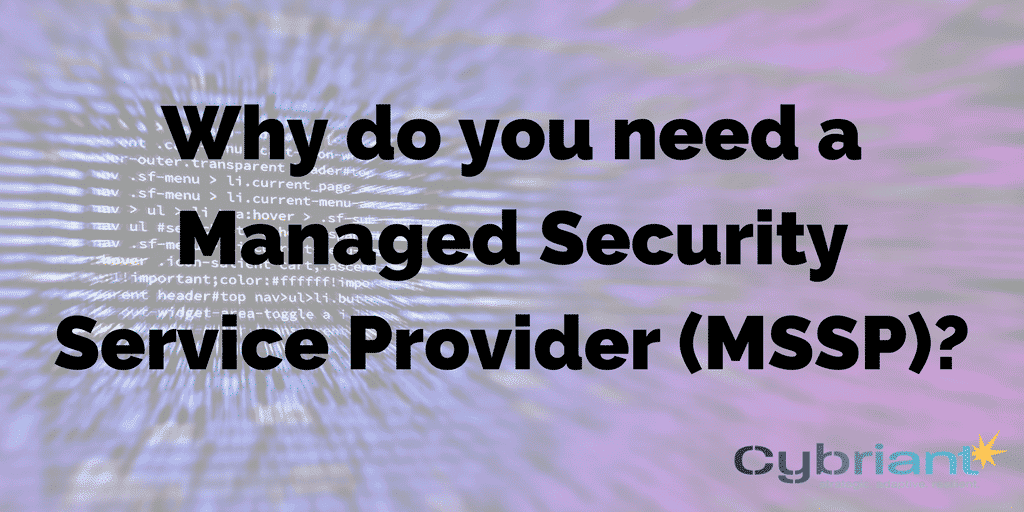 Why do you need a Managed Security Service Provider (MSSP)?
MSSPs today offer extremely advanced tools and possess the expertise needed to run them. But, it's understandable that your company may have some concerns about turning over any security-related functions to an outside provider.
An Enterprise Strategy Group survey reported that 57% of 340 surveyed IT and security professionals reported that they are currently using an MSSP in some capacity to protect their company. The reasons may include the fact that many internal security initiatives struggle to get adequate funding and teams often lack the skills, tools, and people to deploy security programs to their enterprise.
Cybriant in the News: PREtect Spotlight
Cyber security has been deemed as one of the biggest concerns for small businesses owners when it comes to protecting their digital assets. Cybriant is a holistic cyber security service startup which enables small and mid-size organizations to deploy and afford the same cyber defense strategies and tactics as the Fortune 500.
Cybriant announces PREtect®; New Integrated Cyber Risk Management Service
Cybriant, a leader in cybersecurity services, today announced an integrated service offering called PREtect. PREtect managed security services are designed to optimize the protection of data assets and the detection of malicious events by addressing the most common vulnerabilities in the enterprise.