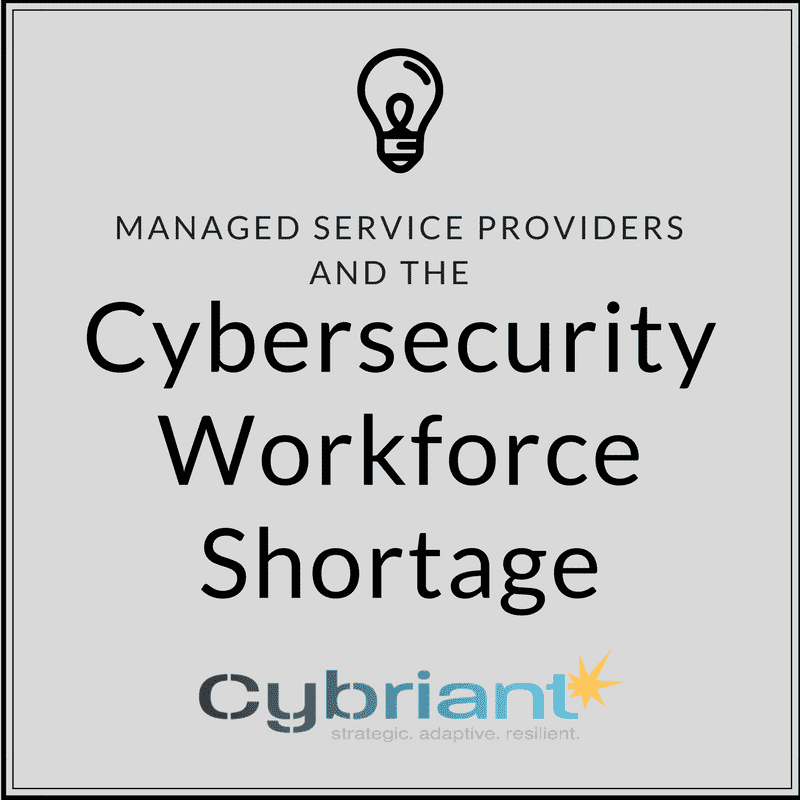 According to Cybersecurity Ventures, the cybersecurity workforce shortage will reach 1.5 million by 2019. Over the past five years, hacking and other cybercrime-related incidents have caused the cybersecurity market to explode.
Tweet: The demand for cybersecurity workers will rise to 6 million by 2019 with a projected shortage of 1.5 million workers.
"​​Organizations at times are trying to hire a unicorn​ –​ i.e. they need ​three people but can only hire​ one​ so they write the job spec with a huge list of ​disparate skill​ ​sets that most security professionals don't have." – CISO for the City of San Diego
Outsourcing is the answer

The best way to combat cybercrime is to have a strategic and adaptive end-to-end security program. Unless your company has a CISO with a team of cybersecurity professionals working around the clock to protect your company, it may not be feasible to have an on-premise cybersecurity solution.
Some studies show that 57 percent of enterprise companies are also seeking outside help for IT systems monitoring and 45 percent are outsourcing threat detection and intelligence.
What does this mean for MSPs?
Companies that offer traditional Managed Services should considering adding a Managed Security Service to their portfolio today. The demand is great and your services could help your customers from being the next cybercrime victim.
Not sure how to get started? Consider Cybriant's partner program. We offer cybersecurity services that are easy to sell and cost-effective for your customers. Cybercrime damages will cost the world $6 trillion annually by 2021. Don't get left behind in this unstoppable trend.
Sources:
http://cybersecurityventures.com/jobs/
http://cybersecurityventures.com/career-news/