Deep Web vs. Dark Web
Deep Web is referred to the data which are not indexed by any standard search engine such as Google or Yahoo.
The 'Deep Web' refers to all web pages that search engines cannot find, such as user databases, registration-required web forums, webmail pages, and pages behind paywalls.
Dark Web is where you can operate without being tracked, maintaining total anonymity. The Dark Web or DarkNet is a specific part of the hidden Deep Web.
The Dark Web is much smaller than the Deep Web and is made up of all different kinds of websites that sell drugs, weapons and even hire assassins.
According to TrendMicro, 'the Deep Web contains an incredible amount of data – 7,500 terabytes, which, when compared with the surface web's 19 terabytes, is almost unbelievable. Thanks to a sharp increase in cybercriminal activity in recent years, this shadowy portion of the internet encompasses as much as 550 times more public information than that of the surface web. Trend Micro discovered 576,000 unique URLs during a two-year analysis of the Deep Web, collecting details on over 38 million individual events.'
What Happens on the Deep Web? 
It is possible to find every kind of illegal product and service on the deep web. Here are the typical things that we see on the deep web:
Drug Trafficking, like in the infamous Silk Road market. 
Buying and selling Firearms
Obtaining stolen identity information
Launching cybercrime operations through malware
Hiring hackers
Recently, researchers discovered that stolen digital code-signing certificates are available for purchase for up to $1,200. The Hacker News tells us that 'malware author and hackers who are always in search of advanced techniques to bypass security solutions have been abusing trusted digital certificates during recent years. Hackers use compromised code signing certificates associated with trusted software vendors in order to sign their malicious code, reducing the possibility of their malware being detected on targeted enterprise networks and consumer devices.'
The bad news is twofold – revoking stolen certificates doesn't stop malware immediately, and top antivirus products fail to detect malware signed with stolen certificates. See more detailed information here. 
What Can We Learn from The Deep Web? 
If you've ever wondered what happens when a data breach occurs, it's likely that the goal was to seal as much information as possible and sell it on the deep web for malicious purposes. Since there are many ways that data can be sold, it is often much more profitable for a hacker to be patient and create profiles of their potential victims. They can gather health, financial, corporate data, and other credentials. These profiles can be created for celebrities, government leaders, high net-worth individuals, or anyone on the street. No one is safe from the dark web. What lessons can we take from the deep web?
Here's more information on the dark web and how to stay anonymous while surfing the web. Plus, how to access the dark web. Check out the article, "What's the Dark Web and How to Access it in 3 Easy Steps."
Companies need to upgrade their defenses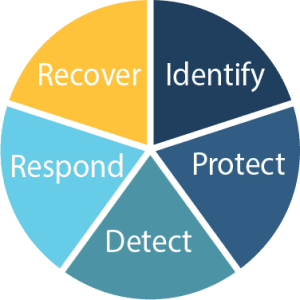 Do you have a plan in place that lays out how to identify, protect, detect, respond, and recovery to cybersecurity threats? That the basis of the NIST Cybersecurity Foundation, and it's at the core of everything we do at Cybriant. We also believe that effective threat detection starts with superior threat prevention. In fact, we created a service that offers five essential cyber risk management needs that most companies should consider. The integrated service is called PREtect, click here for more info.
It's time to take passwords and employee security awareness seriously
The dark web had over 1.4 billion stolen log-ins recently. If you reuse the same password across numerous accounts or use any one of these top 100 commonly used passwords, it's possible that the dark web has your information. Security Awareness Training that is administered in a way that actually helps you determine which employees are using poor passwords, which ones are prone to being phished, and which ones just need a little more training is the modern way to training your employees. Our cybersecurity awareness training service (which we can manage) was created by Kevin Mitnick, once known as "The World's Most Wanted Hacker". Find out more about our security awareness training service. 
Know what Data is important
Poor data behaviors can expose your organization to risk. Data is skyrocketing, is your company focused on data volume or data value? Do you have employees that utilize free cloud storage? How many personal files are on company resources? These are poor behaviors that could lead your organization to higher risk. At Cybriant, we know a thing or two about backup and disaster recovery.