Given different challenges facing security departments, security monitoring is vital.  Security professionals now feel the deck is stacked against them as cybercriminals continue to attack. Many organizations are outsourcing to third-party vendors for faster and better detection.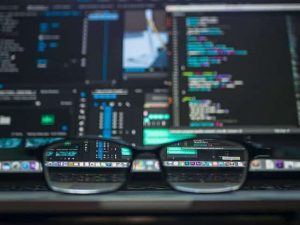 In this article, we want to tackle the most important reasons companies outsource the management of their SIEM to professional security service vendors.  When it comes to a strong security program, we believe security monitoring is vital because it is the fastest way to detect anything that can compromise an organizations' systems. This means it is vital to make security monitoring the fundamental and core aspect of any security program.
Use Cases for Managed SIEM with security monitoring
A SIEM is a complex tool that requires expertise to implement and maintain. To be effective, a SIEM must be constantly updated and customized because external threats and internal environments are constantly changing. It requires experienced security engineering to tune the SIEM to minimize false positive alerts and maximize the efficient detection of real breaches or malicious behavior.
Let's look at circumstances that make security monitoring vital for an organization.
#1. Lack of internal expertise
Your organization can't just throw people at security monitoring; you need the right people there. The right people are those with expertise in triaging alert, closing complex problems and understanding when they should alarm the incident response team. So if your organization has no sufficient internal expertise, you need a managed security monitoring
#2. Compliance Requirements
Virtually every regulatory mandate requires some form of log management to maintain an audit trail of activity. Ticketing and alerting capabilities also satisfy routine log data review requirements. Simply having a SIEM doesn't mean it is effective, which is the point of the compliance requirement. Many companies prefer to outsource the management of the SIEM so it is used effectively. 
#3. Advanced persistent threats
New attack vectors and vulnerabilities are discovered every day. Your organization likely has firewalls, IDS/IPS, and AV solutions installed that look for malicious activity at various points within the IT infrastructure, from the perimeter to endpoints. However, many of these solutions are not equipped to detect zero-day attacks and advanced persistent threats
#4. Around the clock monitoring
If you want 24/7 security monitoring, you will need more staffing to carry out the job, but managed services already have employees monitoring their security monitoring platform 24/7. That is why managed service is the better option when it comes to round the clock monitoring. Check out our document Insource vs. Outsource, a cost comparison for building a 24/7 security operations center.
Use cases where managed security monitoring is commonly used
Advanced detection
Device monitoring/alerting
Compliance reporting
And much more
No matter the size of your organization, you need to protect your data. And failure to protect your data puts the company at the risk of financial issue, loss of goodwill and legal liability.
Client Use Cases: Managed SIEM with Security Monitoring