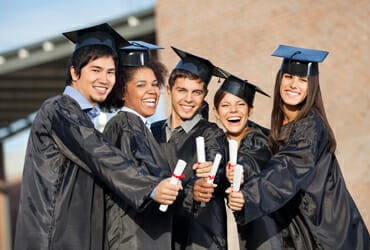 Education IT Security. Adapting to change in the industry.   Free security analysis from Cybriant
Hackers are targeting Higher Education institutions. Specifically, many engineering departments are finding themselves vulnerable and in several cases threats have managed to take the entire network down for days. "Moving forward, we all will need to take additional steps to protect ourselves, our identities and our information from a new global wave of cybercrime and cyberespionage," said Penn State President Eric J. Barron
Responding to breaches timely is essential. Students are tech savvy and embrace mobile technologies, hand held devices, store data in the cloud etc., all while connected to the university system's network. Institutions must be vigilant in protecting the community as well as themselves.
Cybriant can help secure your environment and reduce your risk. We offer:
IT Consulting
Infrastructure Services
Managed Support Services including Backup and Disaster Recovery
Security Protection
IT Training
We will evaluate all relevant features of your environment, identify and weight gaps in your security posture, and collaboratively provide a strategy to achieve an outcome appropriate for your business. And if desired, we can aide in the achievement of your security and business objectives by assisting you in the implementation or management of your plan.
Contact Cybriant today to learn more.
[btnsx id="272″]
Higher Education High Tech News
[su_feed url="http://feeds.feedburner.com/HigherEdTD/safety_security" limit="10″]