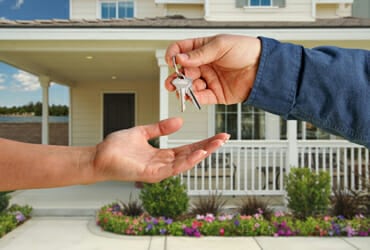 Securing Your Real Estate Brokerage Business from cyber attacks, phishing, hacks, threats and more.  Free security analysis from Cybriant
In the recent past it would be understandable for mid-size and smaller organizations to feel reasonably safe from the exposure and the consequence of hackers. But today is different. A natural side-effect of our modern interconnected world is an ever increasing attack surface available to those seeking to exploit it. And those seeking to exploit it are growing in number because of an expanding black market for stolen information. For the hacker the real estate industry offers an enticing target composed of independent salespeople that often lack discipline in following processes and handling information, and the potential access this provides to the personal information of affluent people. This combination increases the liability and risk to the private and corporate ownership of these organizations, and therefore requires a business minded strategy to reduce risk and ideally create a competitive advantage for the company.
Real Estate Brokerage firms have access to some of their client's personal and private information which heightens the need for a sound security program. There has been a steady rise in attempts and methods to compromise firms through social engineering attacks utilizing various tactics like phishing.
The real estate industry is associated with mortgage banking and corporate relocation. The access that these relationships create to the private information of wealthy individuals is drawing the attention of bad actors. The real estate brokerage business is also extremely competitive. It's built on reputation which can quickly be marred or destroyed by a negative security event. Therefore, unfortunately, your successful independent agents, prospective clients, and large local employers have plenty of options when it comes to your services and they will flee to your competition if a reputation affecting event occurs. To properly plan, prepare, and protect your business, its reputation, and its clients requires a more sophisticated effort than in years past.
Cybriant can help your company in meeting this need and enhance your competitive position in the market. We will evaluate all relevant features of your environment, identify and weight gaps in your security posture, and collaboratively provide a strategy to achieve an outcome appropriate for your business. And if desired, we can aide in the achievement of your security and business objectives by assisting you in the implementation or management of your plan.
Contact Cybriant today to learn more.
[btnsx id="272″]
Real Estate Security News
[su_feed url="http://www.securitymagazine.com/rss/topic/2613-security-talk" limit="10″]