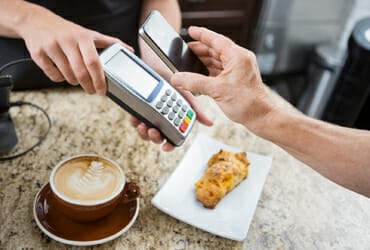 Retail IT Security.  Stay ahead of cyber attacks. Free security analysis from Cybriant
Cybersecurity attacks have risen in the retail industry.  Retailers recognize their data is not safe.  This poses a threat to the profitability of their business. There are credit card costs on every transaction. These costs increase when data is not compliant with PCI DSS (Payment Card Industry Data Security Standards). Data breaches not only can cost senior executives their jobs, but have a negative effect on sales, the reputation of the business and usually result in hefty fines.
Payment Card Industry Data Security Standards (PCI DSS) compliance mandates that all organizations that accept, acquire, transmit, process, or store cardholder data must take appropriate steps to continuously safeguard all sensitive customer information.
Cybriant can help secure your environment and reduce your risk. We offer:
IT Consulting
Infrastructure Services
Managed Support Services including Backup and Disaster Recovery
Security Protection
IT Training
We will evaluate all relevant features of your environment, identify and weight gaps in your security posture, and collaboratively provide a strategy to achieve an outcome appropriate for your business. And if desired, we can aide in the achievement of your security and business objectives by assisting you in the implementation or management of your plan.
Contact Cybriant today to learn more.
[btnsx id="272″]
Cyber Security News
[su_feed url="http://www.securitymagazine.com/rss/topic/2236″ limit="10″]